'fri:dom' is a DIY building package, designed to lower the threshold for self-builders and enable them to erect the structural frame of their own house within just a few days. in order to arrive at 'fri:dom' we aim to always operate on the SAME principles:
simplicity
.assembly within single days
.without specialised tools
affordability
.available to both the people who choose this lifestyle
.and the ones who need it
mobility
.movable with a flatbed lorry
.or on a trailer
empowerment
.buit or co-built by its owner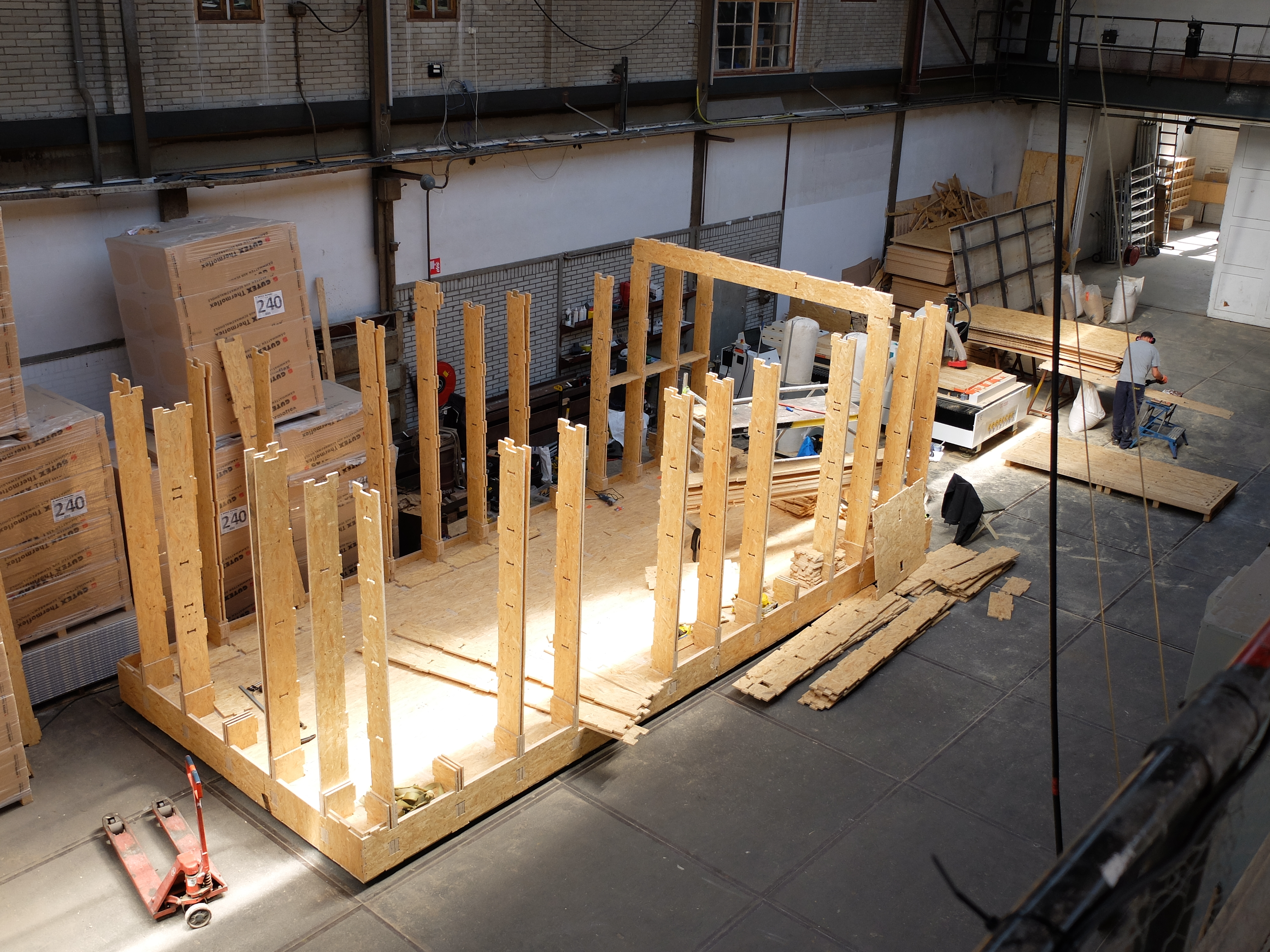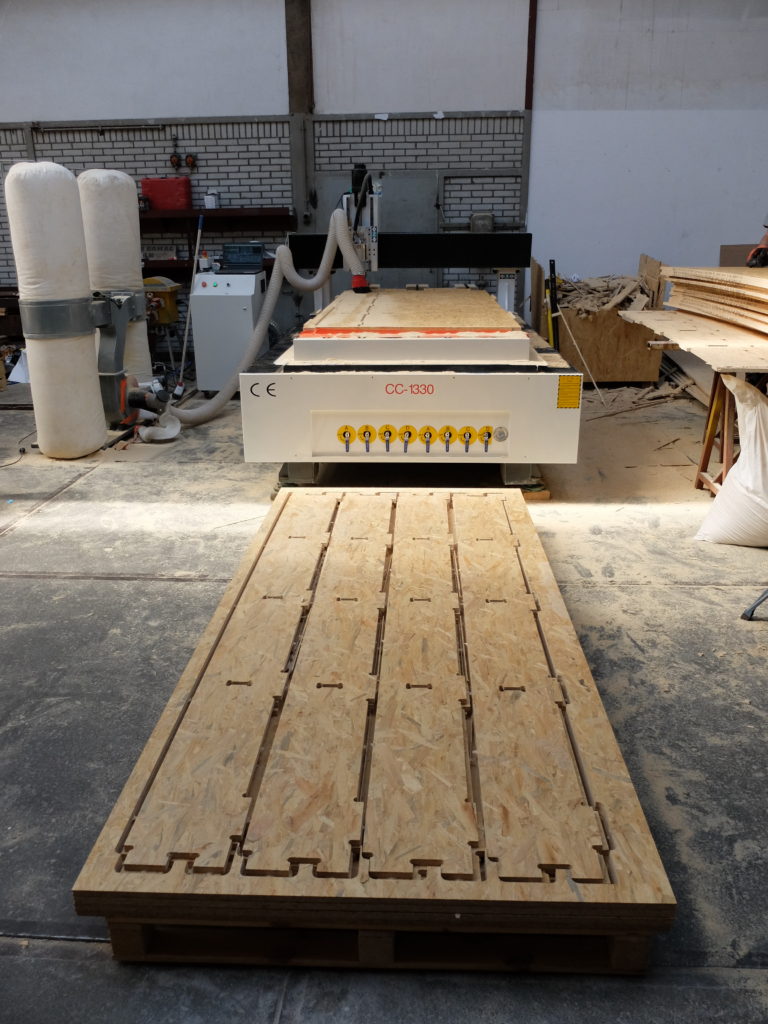 ---
'fri:dom' is designed out of the need to make our (mobile) tiny house concept more accessible for young and old, families with children or people with disabilities. It is a stepping stone for people with the need to establish a connection with their living environment but do not have the time or opportunities to design and build their own structrual frame.
'fri:dom' is a CNC-cut building kit that can be assembled within 1-2 weeks, without special tools or machines. furthermore, its special composition from wooden parts that slide into each other makes it possible to build the frame with less fastening materials. In combination with formaldehyde-free OSB-4 boards, which serve both as the sturctural raw material and sheathing material for the building kit, this creates a pleasant and healthy room climate.
due to its modular nature, 'fri:dom' can be realised in many different sizes, shapes and forms. while we will gladly accept custom requests and use our building blocks to create a variety of structures and buildings, we also created fd-1, a cost-efficient modular base unit which can be further customised.
model 'fd-1'
the basic dimensions of 'fd-1' are designed to facilitate its transportation on a flatbed lorry-trailer. it consists of a rectangular base unit that can be customised in size and shape.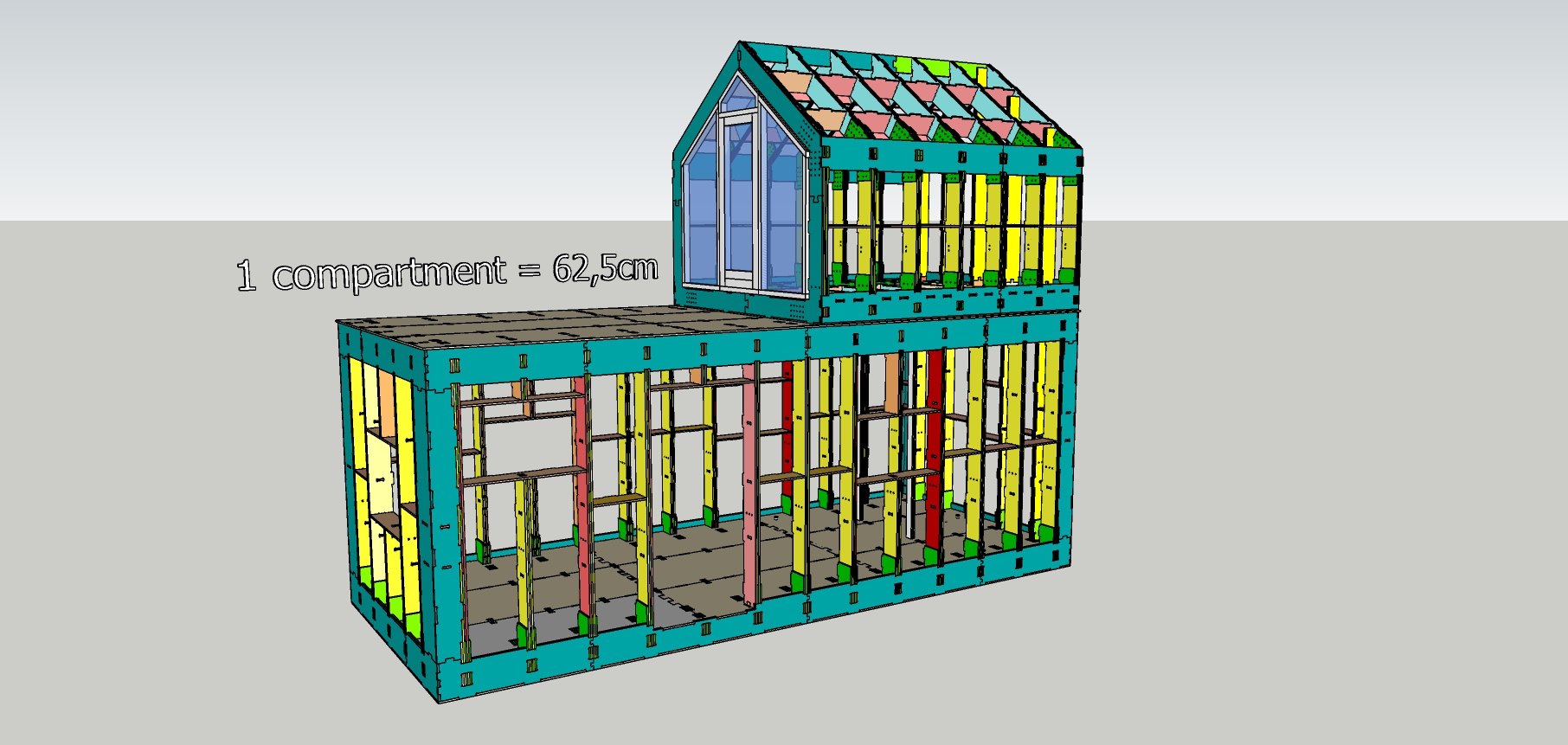 the length measurement is freely selectable with a grid size of 62.5 cm
sizes and positions of windows and doors in walls and roof can be changed within the grid.
its modular design makes it possible to connect several elements or simply stack them -  e.g. a half upper floor with roof terrace, a complete top floor, or simply a larger one-storey model by attaching two base units to each other
if you would like some more informations or have questions, just get in touch with us.